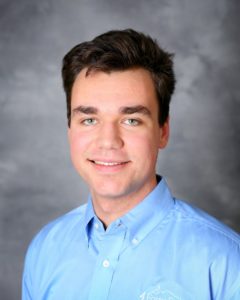 Andrew grew up in North Carolina, starting in the suburbs of Charlotte and then making it through middle and high school in the suburbs of Raleigh. He came to App State as a student in fall 2013, and when he saw the mountains and community of Boone, he couldn't leave. He graduated in May 2017 with a Bachelors of Science in Sustainable Building Systems and is excited to be transitioning from a student to a local.
Along with a college degree, Andrew gained many things from his college experience. Being in the mountains and among quality community ingrained in him a love for outdoor adventure and for Jesus. As he grew as a follower of Jesus and as a student, he recognized that he valued relationships, responsibility, and respect.
These values led Andrew to 4 Forty Four, and as a result, he joined the family in August 2017. He is excited to apply the knowledge gained from college through construction work and looks forward to the increasing innovation in the construction industry.
When Andrew isn't at work, you might find him mountain biking, snowboarding, volunteering for the youth group at his church, or even planning for the future with his wonderful wife-to-be, Jewel.