Interior Designer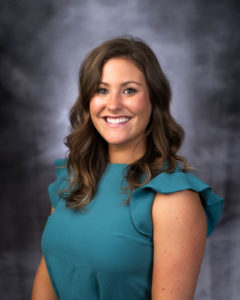 Annie Gray Gibbs joined the 4 Forty Four team in 2017 after graduating from North Carolina State University with a bachelor's degree in Art and Design. In design school, she took advantage of all studio opportunities to develop skills in fashion design, textile design, and even fine arts. After several internship opportunities, Annie Gray discovered that Interior Design was the perfect combination of everything she loved about design: style, function, beauty, and the creative process.
After graduation, Annie Gray was excited about the opportunity to move to Blowing Rock. She has many fond childhood memories attending ASU football games, tubing the New River, and exploring new hiking trails. She feels blessed to live and work where many people choose to spend their vacation time.
As an Interior Designer, Annie Gray takes pride in designing spaces that are comfortable, welcoming, and unique to each client. She approaches each project with positive energy and attention to detail. Annie Gray especially loves working closely with clients to create their dream home. She is thrilled to be apart of the 4 Forty Four team!