VP of Finance and Executive Assistant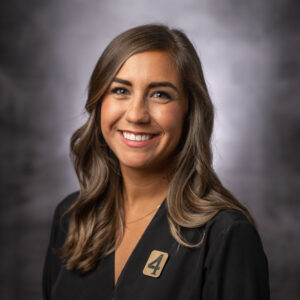 With wonderful memories of spending summers as a child in the Adirondack mountains of New York, it didn't take Cory long to decide to further her education in the mountains of North Carolina. Appalachian State University was the perfect compromise for someone who loves spending time in the great outdoors.
After graduation in 2011, Cory married a fellow ASU alumni, Brandon Bettis. Together, they enjoy mountain biking and being around family and friends.
Cory has been a part of the 4 Forty Four Team since 2012 and over the years has worn different hats administratively. In an effort to continue to keep the office organized, Cory stepped into the position of VP of Finance and Executive Assistant. She takes to heart the company's vision statement and strives to ensure that the operations of 4 Forty Four run smoothly and efficiently.
4 Forty Four has been a life-changing opportunity for Cory in the most positive way. She is thrilled to be a part of this company and hopes to bring prosperity by adding to the already strong team.