C.O.O. Interior Design Services
Allied Member ASID
CAPS: Certified Aging in Place Specialist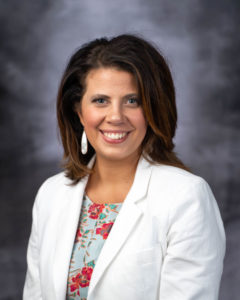 Emily is thrilled to be a part of the 4 Forty Four team. As an interior designer and the Chief Operating Officer of our Interior Design Pillar (ID), Emily helps fully integrate every design detail to provide each project with a distinct identity.
A graduate from the University of Minnesota with a Bachelor of Science in Interior Design, Emily has been practicing design for more than 10 years. She uses her experience to weave form and function into every project. With her meticulous attention to detail, Emily helps keep our projects on schedule and within budget.
Emily loves the challenge of helping our clients uncover their unique design aesthetic, while working hard to create a home that genuinely reflects their dreams. She enjoys providing interior design direction on everything from new construction to renovations. Emily works closely with clients to guide and support them through every step of our process.
Emily, with her husband Josh and their two daughters Ella and Ruby, moved to Boone in 2012. They enjoy the immense beauty of the Blue Ridge Mountains. Emily believes the High Country offers an idyllic place to raise a family. She loves learning something new, reading a good book, spending time with close friends, and discovering ways to serve the people of this wonderful community.