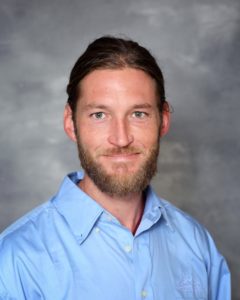 Jacob moved to North Carolina from out west in 2011 and began working for 4 Forty Four in 2016. With a varied history in everything from mechanical design to zip lines, Jacob has always appreciated the opportunity to work with his hands and enjoys watching projects come to fruition.
As a Project Manager at 4 Forty Four, Jacob works hard to oversee and manage any repairs, renovations, or remodeling. Jacob believes developing positive and professional relationships with clients is an important aspect of his job and he enjoys the opportunity to maintain these positive ties through quality work and communication.
Much of what draws him to the building industry is his passion for working with and passing on the skills and knowledge of the trade to the next generations—much as he was taught. Jacob finds great satisfaction in the ability to teach and mentor on the importance of quality and professionalism in the workplace as well as the ability to inspire new minds within the industry.
Jacob enjoys playing music, and all things outdoors including climbing and hiking. He currently resides in Banner Elk with his wife, Lindsey, and their very small dog.