Wellness Chief Coordinator & Purchasing Analyst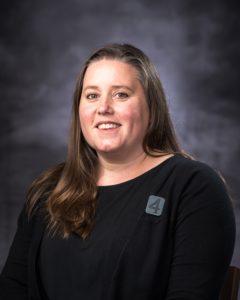 Melissa Napier joined the 4 Forty Four team in 2019 as the Wellness Coordinator and Office Assistant. She lives in Hickory, North Carolina with her husband Ross and their three children and loves having the opportunity to travel up the mountain for work each week. Melissa fell in love with these mountains in her years at ASU where she attained a Bachelor's degree in Environmental Physics in 2000 and is thrilled to be returning to these hills!
Melissa enjoys spending time gardening, being crafty, and gathering people together for camping, hiking, playing music and sharing a meal.