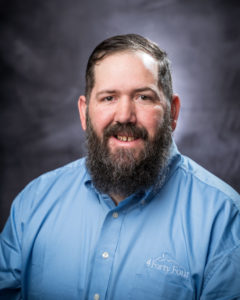 Mike grew up in a small farming community as a 3rd generation carpenter/ farmer. He hails from Hedgesville, WV and is happily married to Ashley, who is an amazing homemaker and herbalist. Together, they have a daughter and a son. Their daughter loves this area for its artisanal offerings and their son loves blacksmithing, bushcrafting, and all things outdoors.
With his family, he recently traveled the country working for the National Park Service for 8 years, specializing in Historic Preservation projects.
Along with this bit of education, has over 20 years of experience in the construction industry working as a tradesman, construction manager, and project manager. He brings extensive field experience and is also well versed in logistics and administrative duties on high profile projects.
When not at work, Mike and his family enjoy practicing regenerative agriculture, overlanding and hiking. They often travel to see new natural, cultural and historically interesting places.