Director of Commercial & Small Projects / Project Manager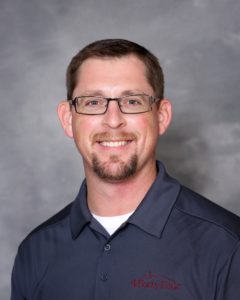 Born and raised in the hot flatlands just southeast of Raleigh, NC, Preston first cut his teeth in construction through church mission projects and summer jobs. Escaping the heat, he travelled to Boone to attend App. State University. There he earned his BS in Building Science/Construction Management, minoring in Business Management, and worked as a carpenter all the while. Soon after graduating, Preston ventured out on his own, becoming a Licensed General Contractor and finding work locally here in the High Country. Eventually making his way into commercial construction, Preston found that he really enjoyed and understood that industry. Preston heads up our Commercial Construction Initiative while simultaneously being the Project Manager for Residential Projects. He adds his 15+ years of experience to a dynamic team of highly talented and forward-thinking individuals.
Preston lives in Vilas with his wife, Jennifer, and their four children and they cherish their time spent together. The whole family is also involved in College Ministry here locally and all enjoy staying involved in their church and community life.