Field Superintendent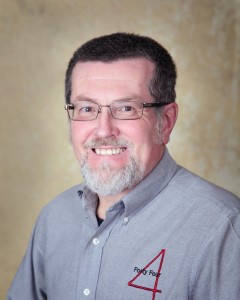 James was raised in West Virginia and says "It is good to be a Mountaineer!" In 1987 he moved to his Father's home place on the "Coffey-Gragg" side of Grandfather Mountain. James is a seventh generation direct descendent of William "Revolutionary Bill" Gragg Jr. who settled in the Globe (google Gragg, NC) area about 1790 after fighting in the American Revolution. The Graggs descended from the Scottish Macgregor clan.
James is married to Kimm and they reside in the High Country. Their son, Austin, is serving in the United States Marine Corps and their daughter, Matilda, is a college student.
James has been building, remodeling, and maintaining homes in the High Country since 1988. An accomplished craftsman, he has a woodshop where he loves to create and build clocks, picture frames, and assorted furniture. He uses reclaimed Appalachian hardwoods such as wormy chestnut and wormy white oak for his projects.
James says "The Lord has blessed him greatly and that he and the 4 Forty Four Team would love to partner with you on your next project!"