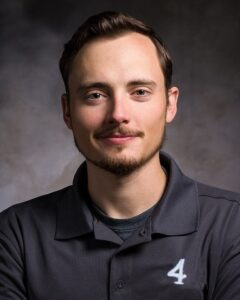 Pearce Sauls is a proud Texas native and can quickly get caught in conversation regarding his birthplace. Though he has a heart for the Lone Star state, he is thrilled to call the High Country his home.
Always placing a high importance on community, Pearce first experienced a love of construction while building homes with Habitat for Humanity and doing local projects with Boy Scouts. After working as a life insurance agent with Northwestern Mutual and a brief stint on Wall Street, he chose to pursue a path that would lead him to work as a Project Manager for a small construction company in Atlanta. During that time, Pearce took on many responsibilities which allowed him to appreciate the relationships that he built around him. He carries over his communication and organizational skills and strives to always be a help to others.
Pearce and his wife moved to the area just a few months after an anniversary celebration in Blowing Rock. Their love of the mountains and outdoors stems from their time at the University of North Georgia. In his free time, Pearce enjoys being with family and friends, playing instruments, golfing, hiking, and supporting any new hobbies his amazing wife is currently working on. Next time you see him, he'd love to give you a square dancing or roping lesson.