Our ideal Commercial opportunity is one where we can apply our custom building model to your Commercial property and skillfully craft a one-of-a-kind atmosphere and space.
We believe in honesty, quality and building up our community as we build and / or renovate your commercial property.
No matter where you are in the planning process, we have an amazing team of skilled and talented professionals who are ready to collaborate with you and give you the highest level of competence and care for your specific Commercial needs.
By clearly defining and understanding expectations from start to finish, we establish a foundation of confidence and trust that allows us to holistically think through the details and deliver on expectations.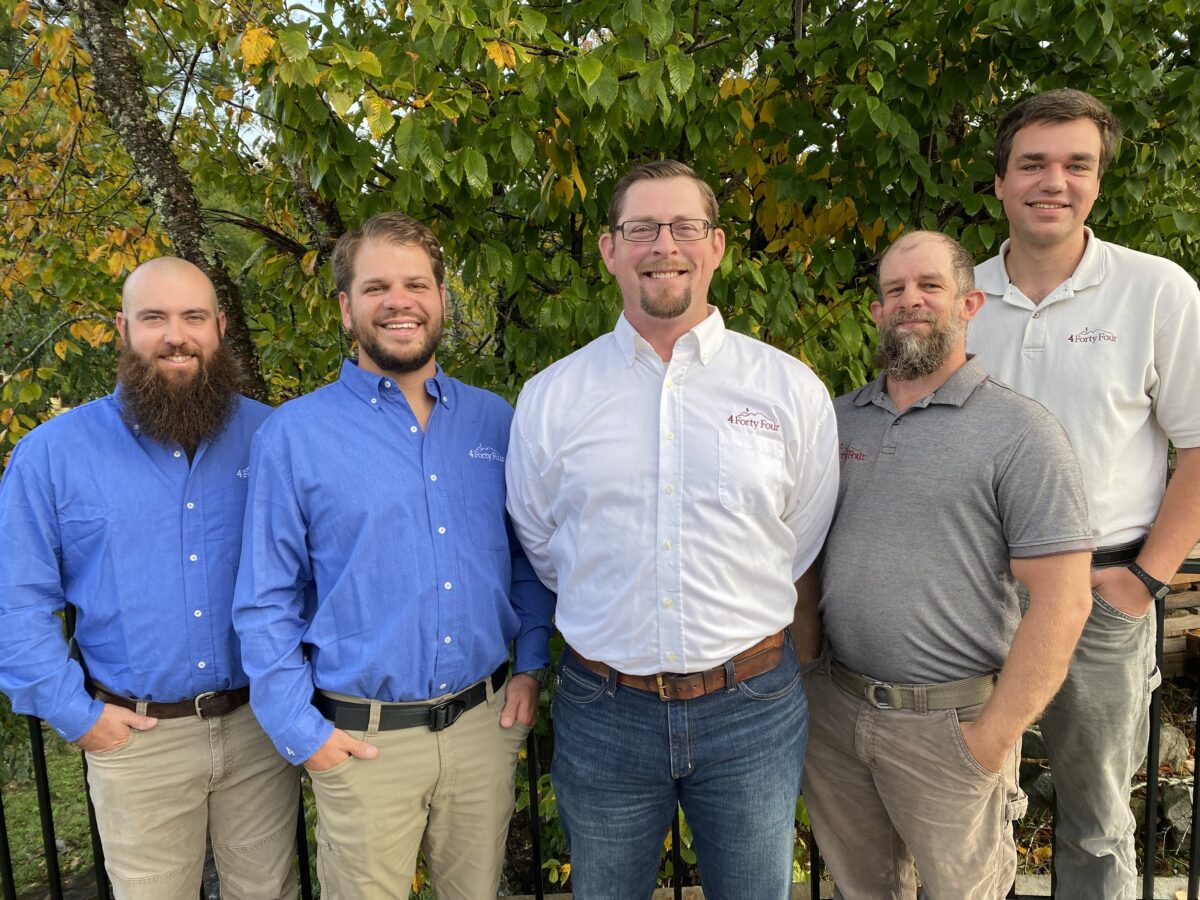 Commercial Team Pictured left to right: David Ivester, Cody Critcher, Preston Spencer, Ryan Miller, Andrew McKinney
Featured Commercial Projects
Commercial Client Testimonials
I highly recommend the 4 Forty Four team for your project! They are reliable, caring, professional, and their work is stellar! I could not be more pleased with the effort and care they took in a major renovation project for our space. I also appreciate that they listen and communicate on a regular basis so you are never wondering what to expect. Thank you for a great experience!
~Renee Boughman, Executive Director, F.A.R.M. Cafe, October 2020
---
We used 4 Forty Four to remodel and renovate our offices in Blowing Rock. From the very first thought of renovating to the final hanging of the draperies, we felt we were their most important customer. From the design phase thru construction we were included & consulted on an "as needed" basis - but they basically just took it and ran with it. We constantly get compliments on our new space and are proud to say that 4 Forty Four did our work!
~Pam, August 2020