Transforming Dreams Into Reality
We are honored to collaborate with the Boone Area Chamber of Commerce as the Custom Building Firm for their new office space at Greenway Commons! Read below to learn more about the construction process and be sure to submit your note of gratitude to seal into the walls for the Chamber team.

Groundbreaking
Once Discovery finished & design was complete, we celebrated the beginning of construction with an official Groundbreaking Ceremony! In attendance were the many hands involved in stops 1-4 along the Road Home interactive map. During opening remakes, David Jackson shared "We're excited for our office to be in a space where we can continue to grow and do what we love to do–and that's to connect our community." 
Construction Begins!

After Groundbreaking, Commercial Project Manager Preston Spencer and our team ramped up daily activity at the job site.
With 15+ years of experience in the industry and a heart for Commercial Construction, Preston is the leader of our Chamber Project Management team. When we asked Preston what most excites him about the Boone Chamber renovation, he shared "The vision of its end-use–which is giving the Chamber staff a place where they can be creative and work in a good environment, while also providing a space for the business community to receive resources and interact together. I love everything about this vision and that I get to play a part in making this dream a reality."

Preston continued sharing about his specialty in Commercial Construction by saying "I really enjoy interacting with the local business community through commercial construction projects. Hearing the dreams for their local businesses and discussing how we can help meet those needs through the physical space is very exciting to me. I know the bottom line is important to business owners, so I work diligently to plan, budget, and deliver with excellence so the project stays on time and within budget."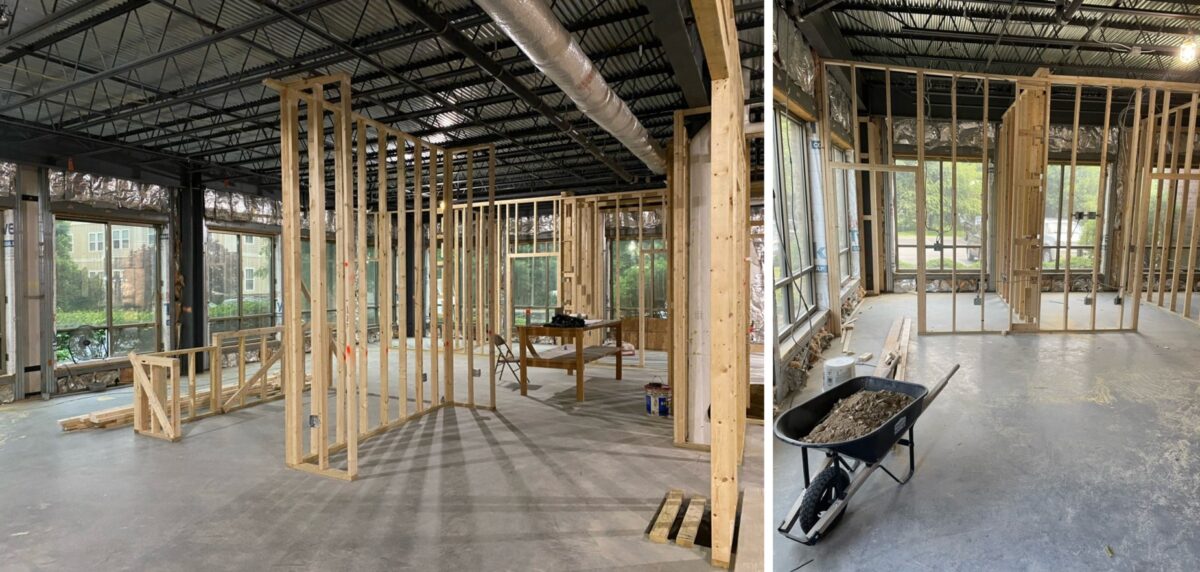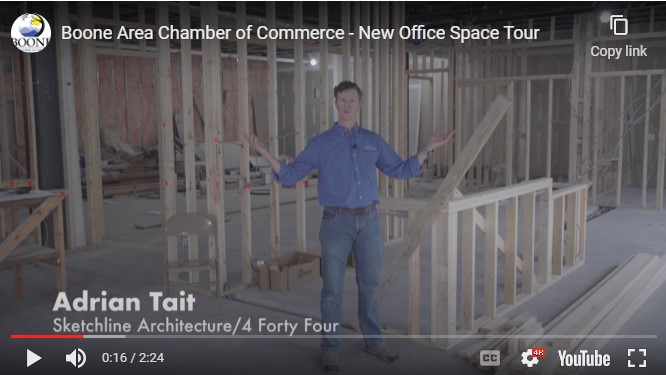 Where's the project at right now? The team just finished framing and is working towards drywall. Speaking of walls…
Gratitude in the Walls
As an expression of gratitude to our local Chamber and their amazing team, we invite local businesses and members of our community to share words of appreciation and gratitude to seal inside the walls before construction finishes. Our hope is that these notes of gratitude encourage and honor our Chamber Team for their tremendous impact on our community. We believe the notes will speak from inside the walls for many years to come, to provide inspiration and affirmation from a community well-served by the Boone Area Chamber of Commerce.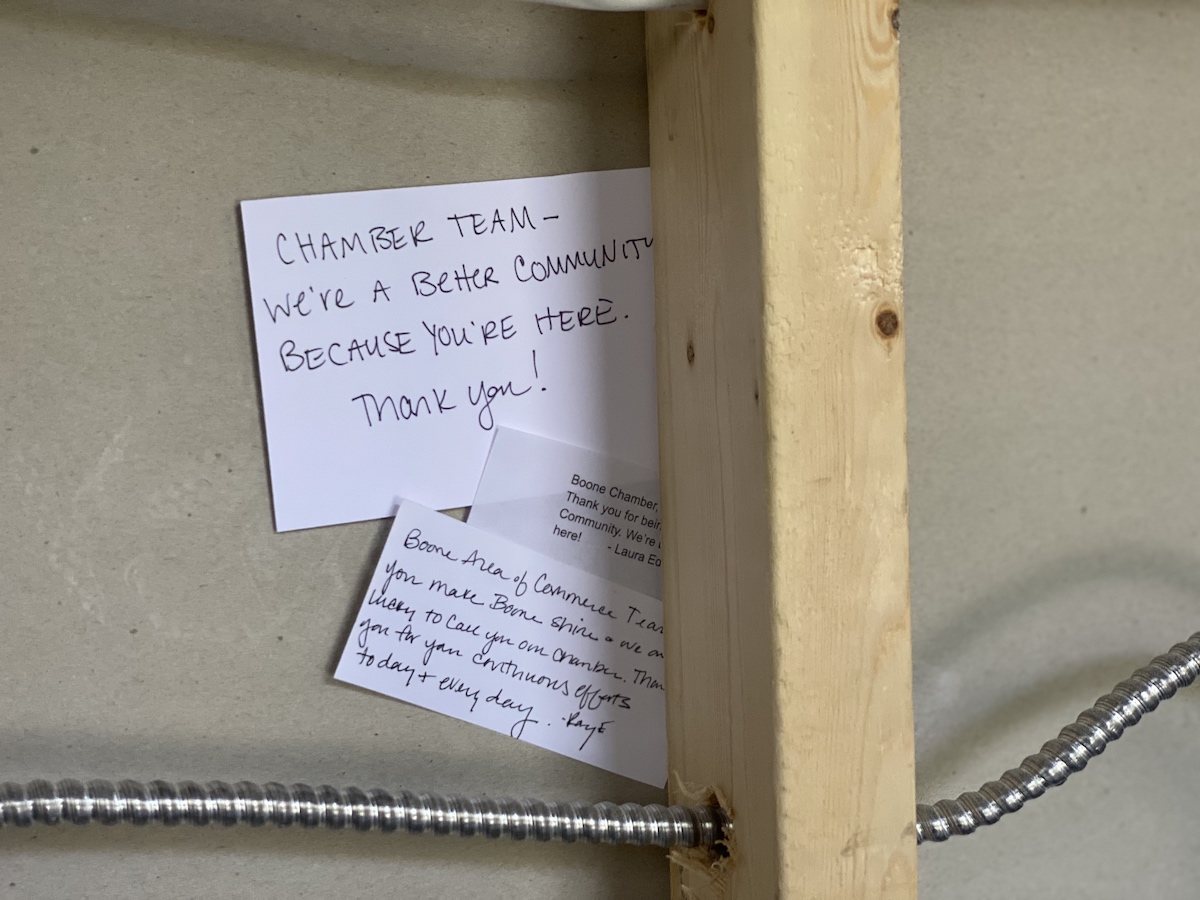 To submit your expression of gratitude, click the link below to sign digitally, or bring a handwritten note to the 73rd Annual Membership Meeting on August 11th.
A Word from Our Owners
We respect and honor the mission of the Boone Area Chamber of Commerce to serve and support the local business community, which is composed of many local and family-owned organizations. It is a noble endeavor to participate in a network of small businesses that provide a service to our community, employees, families, local causes and play an important role in the ecosystem of a thriving community. It brings us great joy to be a part of creating a space where the Chamber team will serve and care for our community for many years to come.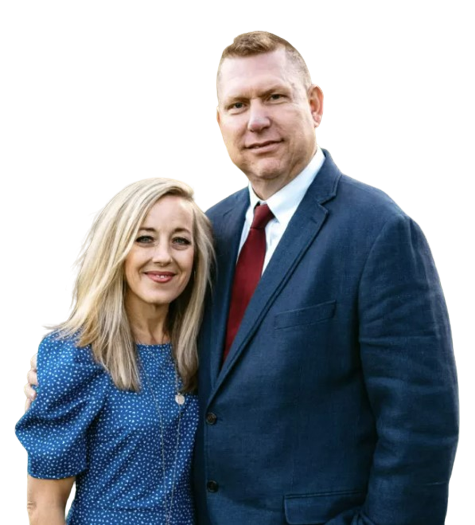 Interior Finishes
Lead Interior Designer, Lindsay Cook, will remain involved throughout construction and collaborate with Preston as design selections are implemented on the jobsite. Selecting commercial finishes requires knowledge of high-traffic and high-use finishes since they will be used more frequently than typical residential options. With over 16 years of experience in Commercial Interior Design, Lindsay shares, "I'm so honored to collaborate on a project that meets the needs of the Boone Chamber but that will also function as a welcoming space for the community at large as well. It's been an honor and a privilege to be a part of this."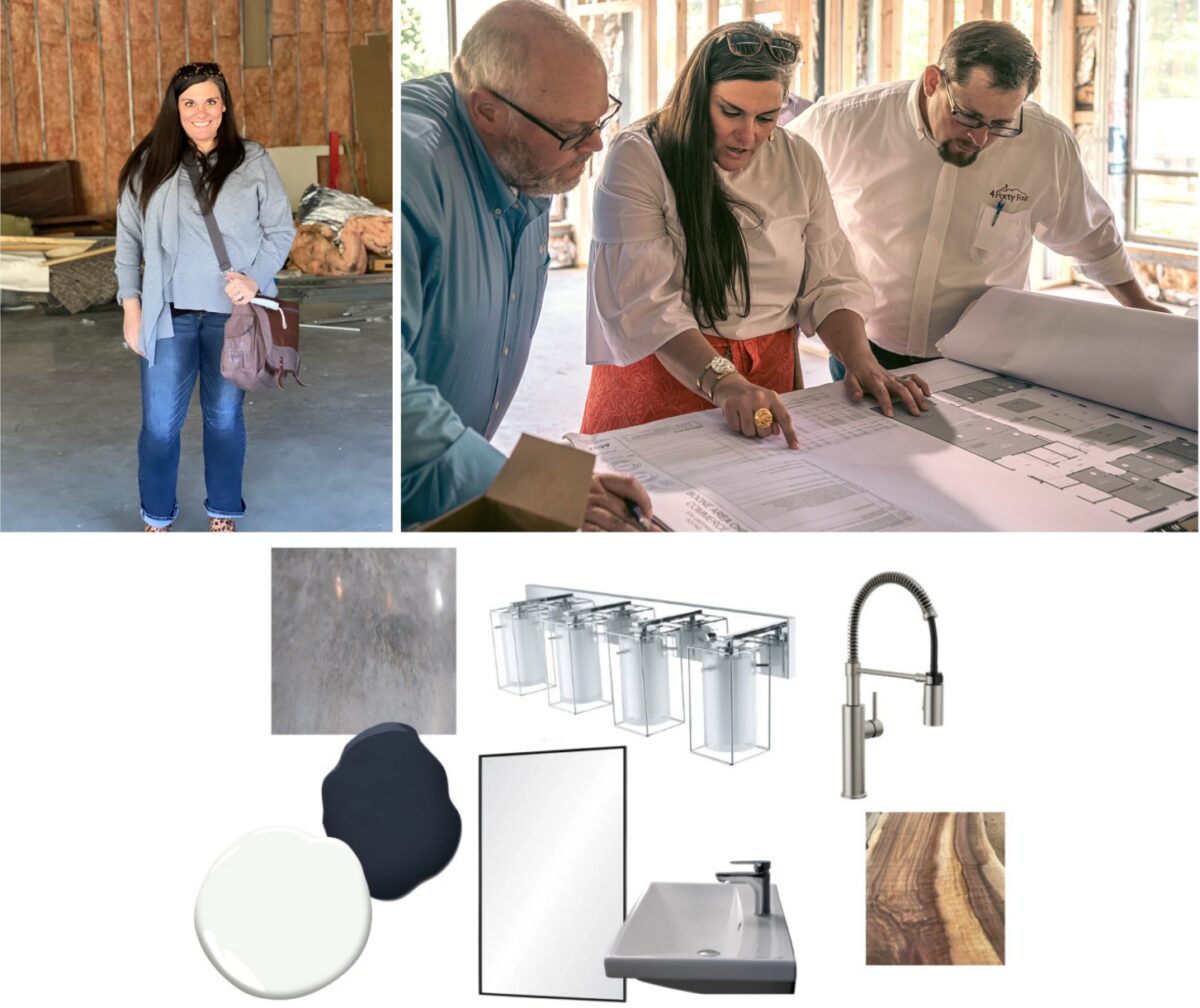 3-D Renderings
Throughout the building process, our Craftsmen, Designers, Engineers, and Subcontractors use 3-D renderings created by Sketchline Architecture to envision the completed space in detail. Below, Adrian Tait displays the reception desk on his phone, while standing in front of the wall on-site that will host the custom Grandfather Mountain art. This is one of many examples of the benefit of integrating a team of Designers, Engineers and Project Management professionals to plan for and implement construction.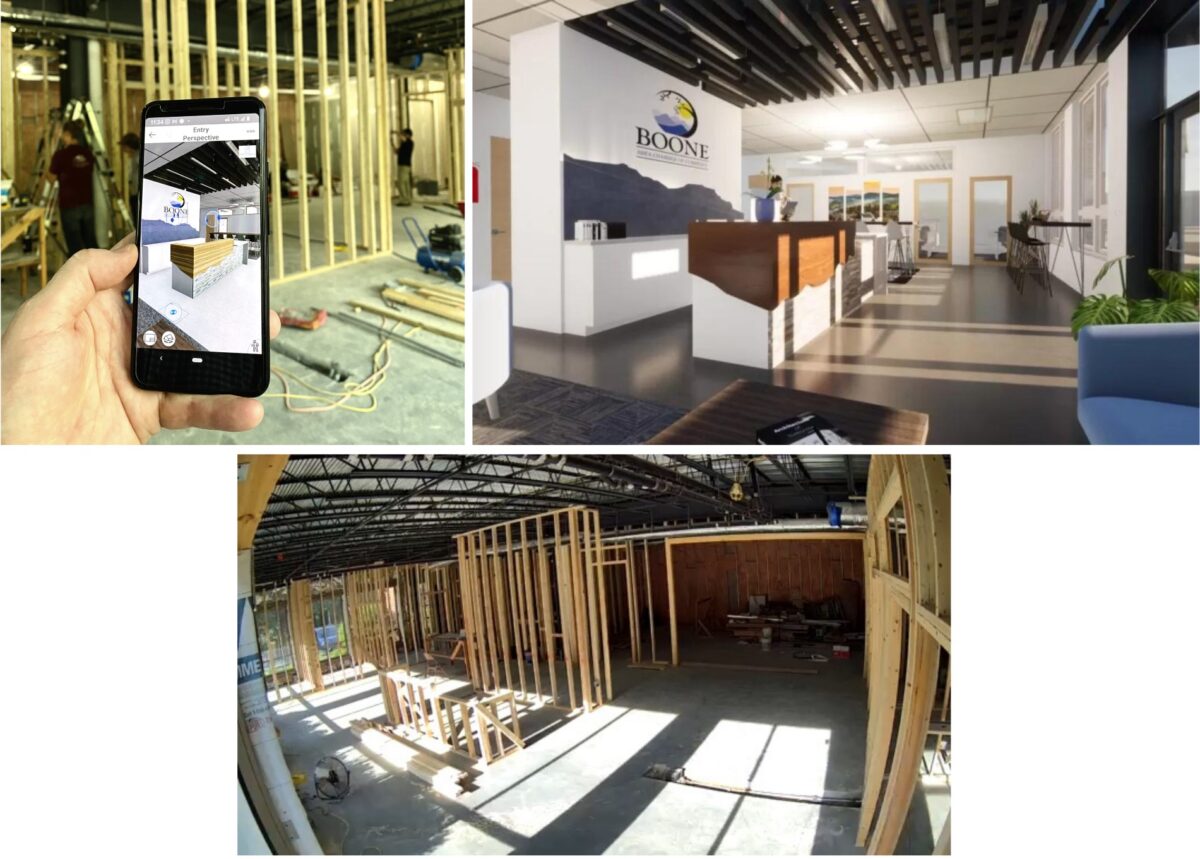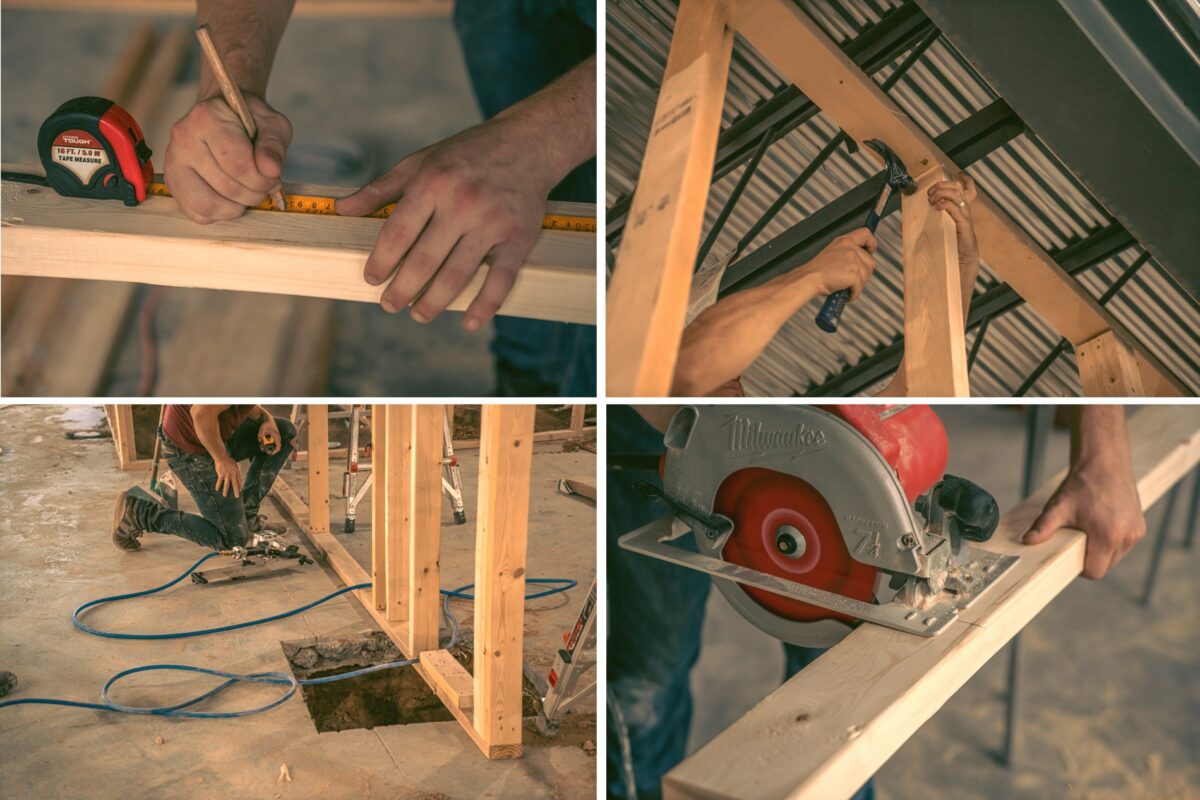 Final Thoughts
Interested in working with us? Our target Commercial opportunity is one where we can apply our custom building model to your Commercial property and skillfully craft a one-of-a-kind atmosphere. The Boone Area Chamber of Commerce's office space was exactly that, and we're so grateful for the opportunity.
No matter where you are in the planning process, we have a team of skilled and talented professionals who are able to collaborate with you on your Commercial or Residential projects. By clearly defining and understanding expectations from start to finish, we establish a foundation of confidence and trust that allows us to holistically think through the details and deliver on expectations. Learn more about our Commercial Construction services here.