Hello and welcome to the 4 Forty Four Blog! We invite you to follow along for insightful and informative monthly posts written by our team members. In this blog, we will discuss our design-build process, company structure, sustainability initiative, current projects, community outreach, home maintenance tips, and more. Our hopes in sharing these stories is that each of you will begin to authentically know our team,  process, and core values.
4 Forty Four is a full-se
rvice residential and commercial building firm located in Blowing Rock, North Carolina. Our growing team of thirty-eight employees each hold a valuable role in the custom home building process. We implement a Design-Build business model which collaboratively harnesses the talents and insights of all project participants: Clients, Architect, Interior Designer, Project Manager, Vendors, and Subcontractors. The project is guided by principles of trust, utilization of technology and value-based decision making. Integrated project delivery ensures that project goals of schedule, quality and design theme are achieved.
In addition to our Design-Build business model, we have developed a process that is unique to the industry where the 4 Pillars of Construction collaborate in an effective manner. We call this Discovery, where – Architecture, Interior Design, Estimating, and Project Management are holistically integrated. When Discovery coordinates these 4 Pillars, expectations are defined, clarity emerges and peace of mind rules the day.
Here at 4 Forty Four, we are working hard to carry our philosophy of Building a Better Way from the residential world into the commercial world, through our Commercial Construction Initiative. We believe in honesty, quality and building up our community as we build up or renovate your commercial property. No matter where you are in the planning process, we have an amazing team of skilled and talented individuals who are ready to collaborate with you and give you the highest level of competence and care for your specific needs. Be sure to follow our trucks or check out any of our completed projects around town; we are confident you will be impressed!
In addition to our 4 Pillars of Construction, we have a growing team of In-House Skilled Laborers, Journeymen and Crew Leaders. These individuals have the important role of implementing the decisions made during Discovery on the job sites. Our in-house crew members are a huge asset to our team because they bring the specifications and design decisions to fruition along with our select group of talented subcontractors.
Over the upcoming months each of our 4 Pillars of Construction as well as our In-House Crews, Office Administrators, Wellness Coordinators, and the 4th Watch Committee will be contributing to our blog. We look forward to sharing a comprehensive look into our company's structure and the talented members that make up the 4 Forty Four team!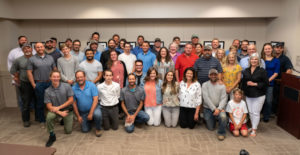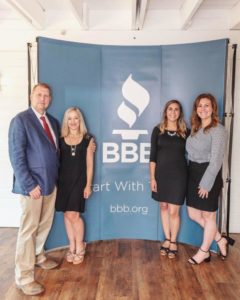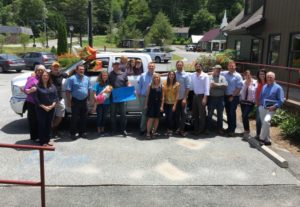 Author:    Annie Gray Gibbs
Interior Designer, 4 Forty Four
anniegray@4fortyfour.com