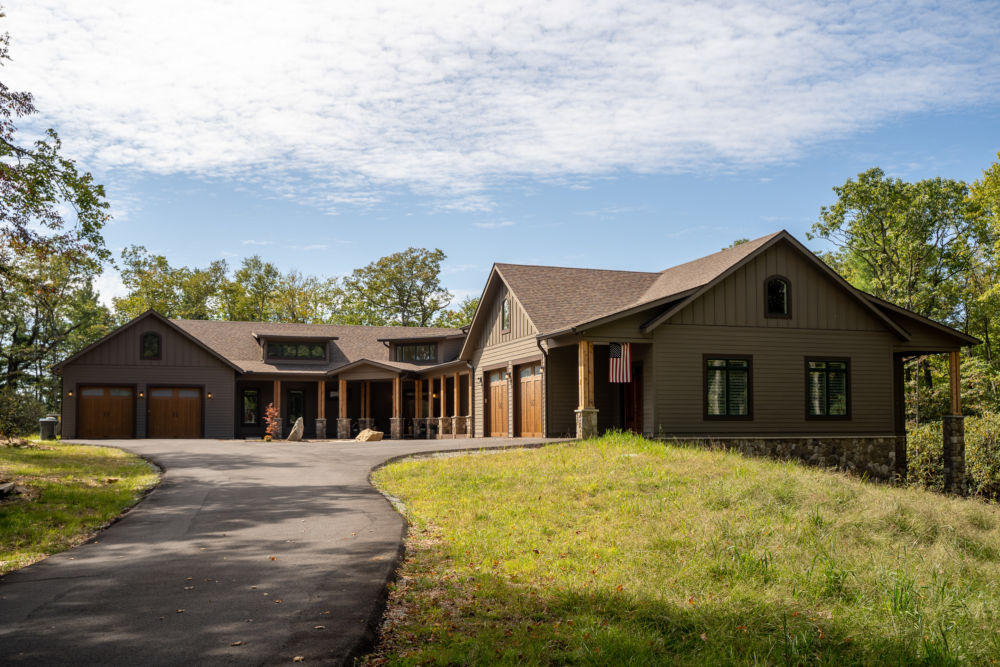 Evergreen Manor
This one level home is just a few short miles from the Blue Ridge Parkway and has all the perks of privacy that come with living in the beautiful mountains. With sustainability in mind, this home is equipped with high-efficiency mechanical systems, Energy Star building techniques and a 15kW solar array that provides all of the homes energy needs.
Sustainable business practices are rooted deep in the foundation of 4 Forty Four. We believe sustainability is not a destination but an ever-evolving practice.
We build homes to fit the mountain lifestyle and work in harmony with the environment by focusing on each home's relationship with the sun, topography, and climate in order to create sustainably functional spaces for you and your family.
"As Builders, it is our honor and responsibility to care for the land that sustains us; to preserve the environment for our children and generations to come. It is our hope that every home we build is a true harmonious expression of the earth and our commitment to it." - Kevin & Lillie Troyer
Custom Building Firm: 4 Forty Four
Architect: Tightlines Designs
Photographer: REAL BOONE Visuals
Client Testimonial
4 Forty Four was a pleasure to work with on building our dream home. From the office staff to site workers, they are all professional, competent, responsive, positive, trustworthy, and hard-working. From the start of the project to the finish, they understood the vision for our home and worked hard to make it happen. They are widely respected among the construction community and suppliers in the High Country, and having worked with them, we can understand why.
~Evergreen Manor Homeowner, July 2020